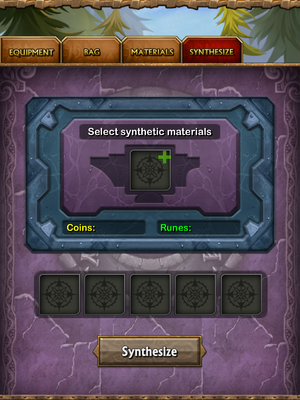 Within the Synthesize feature of the Equipment interface you are able to create Epic Tier 2 Equipment - The most powerful set available at this time. When synthesizing you can select the piece of equipment to view what Materials are needed. Depending on the equipment, cost of Gold and Runes can vary.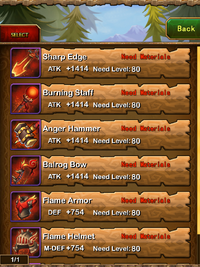 Ad blocker interference detected!
Wikia is a free-to-use site that makes money from advertising. We have a modified experience for viewers using ad blockers

Wikia is not accessible if you've made further modifications. Remove the custom ad blocker rule(s) and the page will load as expected.