3.6 Update Log
3.6 Update Log 1.01
---
There will be a new reward system in place where you can gain consecutive login bonuses on top of the normal daily login bonuses!
3.6 Update Log 1.02
---
There will be a new daily achievement system in place to where you can gain points like in the achievement interface to collect rewards daily.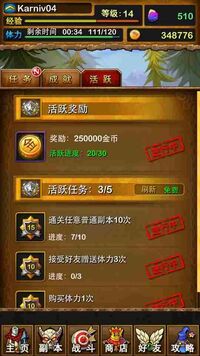 3.6 Update Log 1.03
---
A Video system will be in place for dungeon clearing of BOSS stages that can be accessed at the top right hand corner of the screen before entering a dungeon to see other players completing it successfully!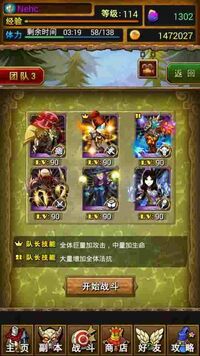 3.6 Update Log 1.04
---
One of the new cards Winter! She's a hunter and considered a protagonist and can only be obtained by consuming/using Runes in the game. 6,000 Runes consumed gets you your first Winter and 30,000 cumulative consumption gets you MAX Winter. She has an initiative skill that reduces healing effects on your opponent, effective against Raven Squad. She will also have an exclusive leader skill and 3 new synergies.
3.6 Update Log 1.05
---
Another new Hero called Old Friend or Old Lover. He can only be obtained through a specific Reward system that will be introduced in 3.6 version. He will be the first Tank Protagonist to have an initiative skill that targets 3 Enemies for a Magical Hammer, but has a normal Physical Attack! MAX stats are 32,890 HP and 10,488 ATK. His Passive skills are nothing to laugh about either - +Crit, +Toughness, +DEF, +M-DEF. He has 3 synergies that include Brick, Tyran, and Lady. With Lady you get [Large +Crit], Tyran [Large +ATK], and Brick [Large +DEF]. He will have en exclusive Leader Skill just like FDH and Winter.
3.6 Update Log 1.06
---
Percentages of HP will be shown in all battles!